Women's Ministries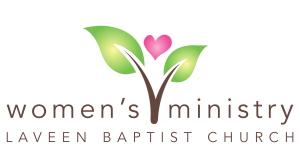 Welcome to the Women's Ministry at Laveen Baptist Church. The purpose of this ministry is to lead women to be devoted followers of Christ; to encourage and help develop healthy relationships with God and others through the principles of God's Word. We grow in Christ through discipleship, prayer, service and fellowship fun!
Current Events:
Ladies PM Bible Study on the book of Ezekiel
Wednesday from 6:15-7:45pm. 
Ladies please click on the link below to sign up for this study
https://forms.gle/t9poxXbEEKe5u4EB7

Any questions please contact Michele Anderson - manders1314@gmail.com
---
Ladies AM Bible Study on the book of Daniel
Mondays from 5:45 to 7:45pm 
Any questions please contact Sue Hardy
---

Ever wondered who we are and what we do?
Join us on the 3rd Tuesday of each month 
Women on Mission is a missions discipleship group designed to equip adult women to become active disciples of Christ as they live on mission for Him. 
Women on Mission members seek to live out missions through missions projects, ministries, prayer, giving, and Bible study. The purpose of the organization is to provide every person with the opportunity to hear and respond to the gospel. 
Through Women on Mission, women:
learn about missions around the world and in North America,

pray for the nations to hear of God's love and for the missionaries who serve Him,

give to missions offerings and through the Cooperative Program, and

do missions by sharing Christ with others.

Women On Missions (WOM) meets once a month on the third Tuesday at 6:00 pm in Building B, usually in rooms 4 & 5. 
November 21, 2023
December 19, 2023
Crafting in Ruth's Footprint is an Affinity or Special Interest Group.  This Women on Mission group brings together women with common interest, hobbies or similar life stages.  We have women who knit, quilt, make and send cards to church members.
The Women in this group meet twice a month on the 2nd and 4th Tuesday of the month at 9:30 am in Building B Rooms 2 & 3. 
October 10th & 24th
November 14th & 28th
December 12th & 26th